Ways
To Help
From volunteering your time, to donating towards our mission, there are so many ways you can get involved with Be Like Brit.
Sponsor a Child
Help us raise the next generation of leaders in Haiti
Attend an Event
Support Be Like Brit at one of our events
Ways to Give
Explore the ways you can leave a legacy and help Be Like Brit
Wish list
Wish list is being updated
Volunteer
Help at our operations center in Worcester, MA
Share our Story
Become a Be Like Brit Ambassador
Sponsor an event
Support your company and BLB
Press Kit
Best resource for media inquires
Upcoming
Events


Proudly sponsored by Granite City Electric Supply Company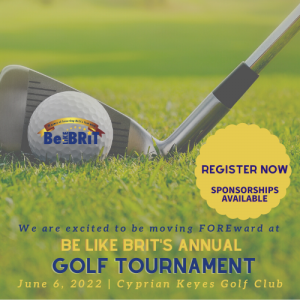 2022 Golf Tournament
June 6, 2022
Join us for a fun day benefitting the children in Haiti as we help move Be Like Brit FORE-ward. This year, hear about what's coming at Be Like Brit while enjoying breakfast, lunch, dinner, drinks and much more!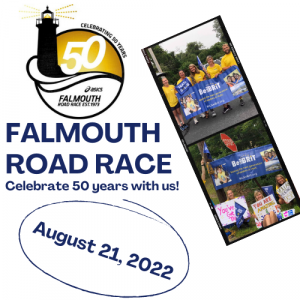 2022 Falmouth Road Race
August 21, 2022
It's the 50th Anniversary of The Falmouth Road Race and we would love you to run for Team BLB on August 21st! This beautiful course is one of the best in New England. Click below to complete the application or contact Cherylann@BeLikeBrit.org for any questions.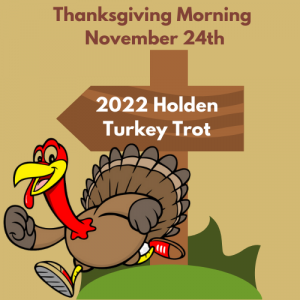 2022 Holden Turkey Trot
Thanksgiving Morning 8am at the Big Y Plaza in Holden 160 Reservoir Street, MA-31, Holden
Join our annual Thanksgiving 5k charity run that supports The Be Like Brit Foundation and Wachusett Food Pantry. The race begins Thanksgiving morning 8am and brings in over 1200 runners and spectators from all over. Come Run, Walk or Stroll with us! Before you sit down to your Thanksgiving dinner get involved as we #RunToGive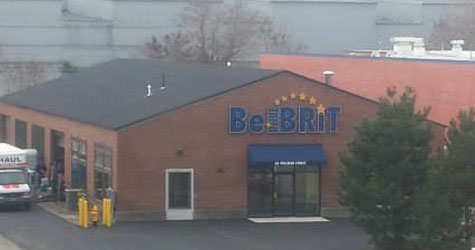 The OC
One of Britney's favorite shows growing up was The OC, so fittingly Be Like Brit's Operation Center has become known as "The OC." We are located at 66 Pullman Street in Worcester, Massachusetts. Originally, Be Like Brit's headquarters was the kitchen table at the Gengel's home in Holden, but thanks to dedicated supporters, The OC is now a fully equipped office that enhances Be Like Brit's ability to continue Britney's compassion.
Capabilities
The OC allows Be Like Brit to further strengthen the relationship with the local US community, collaborate with volunteers, communicate with Brit's Home in Haiti, store donated items in the 1,100 square foot warehouse, and utilize the four offices, volunteer room and conference room to effectively run the internal operations.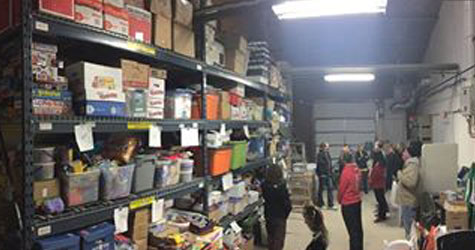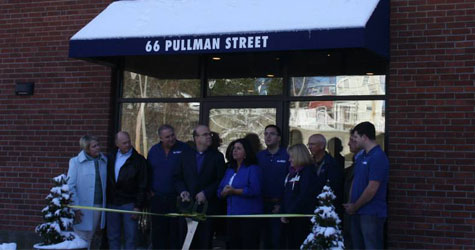 Special Thanks
Be Like Brit sincerely thanks Doug and LeeAnn Peterson and The George F. and Sybil H. Fuller Foundation, the local Government (for their compassion) and all of the committed supporters listed below in our "Hall of Fame". Doug and LeeAnn donated the building to Be Like Brit, The George F. and Sybil H. Fuller Foundation awarded us a grant to complete construction, and the US Government provided endless support. Without these individuals and institutions, the Operation Center would have never been possible!
Hall of Fame
Sean McGrath
Joan Gengel Pentland
Pat Kalagher
Alan & Alfonse Roseberry (Dynamic Fire Protection)
Stephen Weaver & Andy Palombo (Dynamic Fire Protection)
Steve Helle (Granite City Electric)
Greg Smith (Granite City Electric)
Jeff Hammond (Granite City Electric)
Dave Bennett (Granite City Electric)
Jim Herlihy (Herlihy Insurance)
David Horn (Building Department)
Katie Donovan (Department of Public Works)
Kristin Hervey
Doreen Dunn
Melissa Jean Provost
Keith Chenot
Moe & Jay Finlay
Bernie, Mark & Matt Melican
Peter Alden (Bay State Savings Bank)
Mark Leff (Salem 5)
Paul Novak
Jeff Villemire
Carl Johnson
Bob Anderson (Anderson Construction)
Dave Campaniello
Pat Warren
Bob Goodell
John Godek
Barry Wolff
Ed Pape (Lashua Door)
Peter Little (Closet & Storage)
Paul Scully (Country bank)
Eric Devine (Country bank)
David Glispin (Sunshine Sign Company)
Brian Glispin (Sunshine Sign Company)
Ben Gauthier (Sunshine Sign Company)
Kevin Scopetski (Benjamin Moore)
Barry Latour (Republic Services)
Mark Cappellucci (Bricklayers Local)
Joe Dennehy (Harvey Windows)
John Whalen (Granite Group)
Teddy Leahy (Leahy Excavating)
Jim Berube (Jed's Hardware)
Jim Lauring (Lauring Construction)
Bruce Hemming (Shaw's Carpet)
Paul Gallant
Joe Toomey (Toomey Rental)
Rod Paquette (R.J.Paquette LLC)
Jim Demarco
Mark Sinkewich (Wachusett Landscape)
John Shepherd (Shepherd Engineering)
Maria & Eric Richmond (Ransford Pet Control)
John Schnare (L&R Sales)
Derrick Carlson (Carlson Tree Services)
Ron Perry (Nstar Gas)
Gary Pierce
Duke Stoddard
John Shepherd
Kevin Siemen
Colleen Gardner (National Grid)
Mike Lund

VOLUNTEERS

Lauren Gwozdz
Matt & Laura Marino
Jim Phaneuf
Shelby Hutchinson
Wendy Heineman
Jessica Bracy
Jenna Stansky
Kathy Dolan
Cindy Miers
The Calvano Family
Janice Rezuke
Zach Zompetti
Doreen & Ashley Bauckman
Bill Salom
Katie Parker
The Preston Family
Kathy & Bill O'Connor
Rosie Henry
Carolyn Henry
Sue Butler
Jessica & Cindy Hanam
Pat Hudson
Joe Seebode
Michelle Tetreault
Jessica Gibson
Ashley Erkoc
Karen & Tom Walsh
Meghan Twombly
Katie DiLeo
Cathy Gengel
Katie, Shelby & Chris Reed
Bert Drexler
Kathy Nagle
Kevin Kuney
Betsy & Natalie Wood